About Us
Under the umbrella of the Kuwaiti Association of Family and General Practitioners, we are pleased to announce the start of the registration for the 4th Family Medicine Review Course which will be held from April 18 to April 20, 2019 in Dasman Ballroom at Radisson Blu Hotel, Kuwait.
The aims of this course are:
Review the principles of family medicine practice oriented towards the Membership of the Royal College of General Practitioners (MRCGP) and Kuwait Institute of Medical Specialties (KIMS) board exams.
Provide up to date information to all family physicians aiding them to deliver the best care possible to patients.
The objectives of this course include:
Demonstrate common clinical problems seen in family medicine.
Use evidence based medicine in general practice.
Provide effective test-taking strategies geared towards passing exams.
The content of the course is as follows:
Lectures discussing common problems of specific specialties encountered in daily practice centered on diagnosis and management taking into account recent updates.
Workshop focusing on exam formats including Objective Structured Clinical Examination (OSCE) and Applied Knowledge Test (AKT)
Who to attend:
Family Physicians
General Practitioners
Kuwait Family Medicine Board residents
Doctors interested in Family Medicine
Medical students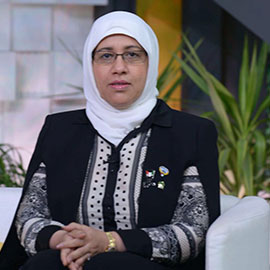 Dr. Huda S Al-Duwaisan
FRCGP, Consultant Family Medicine, Head of Primary Health Care Faculty, Head of Yarmouk Health Center - Ministry of Health, Head of Kuwait Association of Family and General Practitioners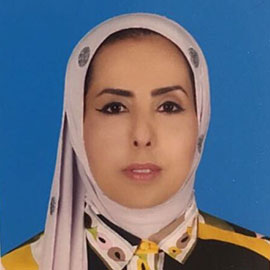 Dr. Deena Aldhubaib
Consultant Family Medicine, Kuwait Family Medicine Board Director, Head of Ali Mohammed Thunayan Al-Ghanim Health Center - Sulaibikhat
We would like to thank Dr. Huda Alduwaisan, Head of Kuwait Association of Family and General Practitioners and Dr. Deena Aldhubaib, Kuwait Family Medicine Board Director, for all their help and support in making this course a great success.
Many thanks to the organizers of the previous Family Medicine Review Courses, especially the Dr. Sara AlHammouri, the founder of the course, and Dr. Dalia Almurjan, chief organizer of the 3rd edition of the course. We could not have done this without their guidance.
Special thanks to photographer Jassim Muqeem for his contribution to this course with beautiful photos of Kuwait which we were pleased to post as this year's course homepage.
We hope this course would be of great beneficence to all attendees.
Thank You,
The Organizing Committee of the 4th
Family Medicine Review Course